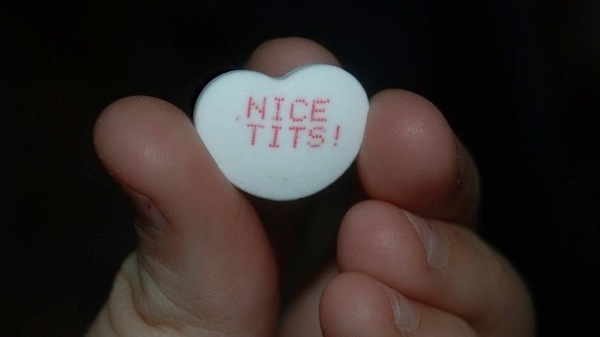 Everybody that knows me knows that I got mad skills when it comes to rhyming. I can rhyme it up like a motherfucker. I'll just freestyle some dope Valentine's rhymes for you like I don't care.
Roses are red, like Strawberry yogurt, but don't eat too much, save room for my Brogurt.
Roses are red, icebergs are glacial, my love knows no bounds, as if it were spatial. (Alternate ending: see you tonight, for an epic facial.)
Roses are red, violets are blue, took you to dinner, now I'm inside you.
Roses are red, I do like your boobs, but I know where to finish, if you've tied up your tubes.
Roses are red, like a cardinal the bird, carry you into the marsh, where your screams can't be heard.
This next one was supposed to be private, because it's a very personal poem I wrote, but whatevs.
"Wife", a poem (by Martin Munson)
Her beauty is stunning, like a picturesque mountain, been saving up all week, to release this jism fountain.
Love,
Martin